Mocha Frappe is one of the sweetest espresso-based drinks that you can find at various coffee shops, including McDonald's. 
The sweet infusion of chocolate with the strong flavour of the espresso gives you something refreshing. Most importantly, it helps you to remain cool during hot, sunny days. However, one of the things that Mocha Frappe lovers would feel guilty about is the high amount of calories. 
The Mocha Frappe consists of various items such as chocolate syrup, whipped cream, and a lot more. While all these things do make the Mocha Frappe a delicious drink, it contains a lot of calories. 
As a result, the Mocha Frappe has one of the highest amounts of calories that you can find on the McDonald's and Starbucks menus. So, how can you enjoy this drink without having to worry about calorie intake?
Well, we have the answer right here for you. The low-calorie Mocha Frappe recipe in this article will allow you to enjoy this fantastic drink. Let's get right into it!  
Perfect Way for Coffee Lovers to Enjoy Something Strong during Summer 
One of the things that coffee lovers might find difficult is enjoying hot coffee during the summer days. The caffeine boosts from coffee help us to function throughout our day. However, it might not be very delightful for people to consume a hot cup of coffee during warmer days. 
That is where the Mocha Frappe comes into play. Not only does it help you fulfil your craving for something cold, but also gives a caffeine boost. But the Mocha Frappe comes with a high amount of calories and sugar. Consuming it daily can lead to certain health conditions. 
Nevertheless, we have a low-calorie Mocha Frappe recipe right here for you. Using this recipe, you can enjoy your favourite drink without worrying about the high sugar and calories. It will give you the same taste that you usually find at coffee shops. 
Ingredients Needed to Make the Low-Calorie Mocha Frappe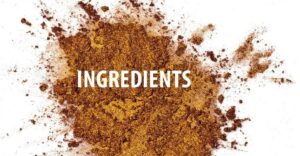 Most people have the items necessary to make the Mocha Frappe. But even if you don't, you can easily order them online or find them at the nearest grocery steps. Here is a list of items that you need to have: 
Vanilla Extract

– 1 ½ Tablespoons

Unsweetened Cocoa Powder

– 1 ½ Tablespoons

Milk

– 1/2 cup (Any milk of your choice but preferably Almond milk)

Ice Cubes

– ¾ cup or 10 cubes

Honey, Maple Syrup, or any Natural No-calorie Sweetener

– 1 ½ Tablespoon 

Coffee

– 1 ½ Cup
In addition to these items, you can also add chocolate chips, or whipped cream to enhance the flavour of the Mocha Frappe. However, it would only increase the number of calories in the drink. 
We would suggest that you add 1/2 tablespoon of coconut oil to your drink if you want to enhance the flavour. It is a much healthier option than whipped cream. 
Low-Calorie Mocha Frappe Recipe: Steps to Follow
Once you have all the items with you, you can then move toward the steps to make the Mocha Frappe. The below step-by-step process will make it easier for you to make this drink in no time. 
Step 1 – Brew Strong Coffee 
The first thing you need to do is brew strong coffee for your Mocha Frappe. You can use an espresso machine or any other option to brew 1 ½ cups of coffee. 
Since the Mocha Frappe is a drink that falls under the category of iced coffee, you can freeze the coffee into cubes. Pour the coffee into a silicone ice cube tray and let it freeze. 
Step 2 – Blend all the Ingredients
The next step entails blending the vanilla extract, unsweetened cocoa powder, and sweetener. Add all these items to a blender and start it on low power. 
Start adding the milk of your preference as you blend these items. It is important to add milk properly if you want to achieve bendable consistency. You can add 10 ice cubes or coffee cubes mentioned earlier. 
Step 3 – Prepare the Sauce
A hot chocolaty sauce is what makes the Mocha Frappe so special and you can simply prepare it using a saucepan. Place the pan over the stove and melt chocolate cubes and chips. Add coconut oil as well and continue stirring it till the sauce has a drizzly consistency.
Step 4 – Add the Sauce 
Once the sauce is ready, add it to the mixture and blend them properly. Make sure to let the sauce cool down before adding it to the mixture.
Step 5 – Serve the Mocha Frappe
Pour the thick and creamy Mocha Frappe into a glass and garnish it with cocoa powder. You can also top it with whipped cream and some extra chocolate sauce, but keep in mind that it will add some calories to your drink. 
Whether you want to enjoy a drink all by yourself or want to give a special treat to your guests, the low-calorie Mocha Frappe is an optimal choice for every occasion! 
Also read on: how to make mocha with espresso machine
Make the Mocha Frappe Using the Ground Coffee from Kahwati 
Since coffee is the foundation of the Mocha Frappe, you have to choose a reliable brand that can give you high-quality ground coffee. That way, you can have the same taste from your Mocha Frappe that you can get from any coffee shop. Since there are so many brands out there, choosing one can't be difficult. 
Nevertheless, Kahwati is here to make the search easy for you by offering you a wide range of coffee products. You can easily find the best ground coffee and get it delivered to your doorstep. Moreover, you can also find compatible pods and coffee beans for your daily usage. 
Wrapping Up 
We hope you now have a clear idea about the low-calorie Mocha Frappe recipe. It is easy to make and you can enjoy consuming this drink without thinking about the high calories that you usually find in Mocha Frappes at Starbucks and McDonald's. 
The best part is that it saves you from the hassle of standing in lines to get your favourite drink. This simple recipe allows you to become a barista yourself!
Resources You'll Love:
nespresso vertuo mocha latte recipe
how to make mocha with french press
difference between mocha and mochaccino